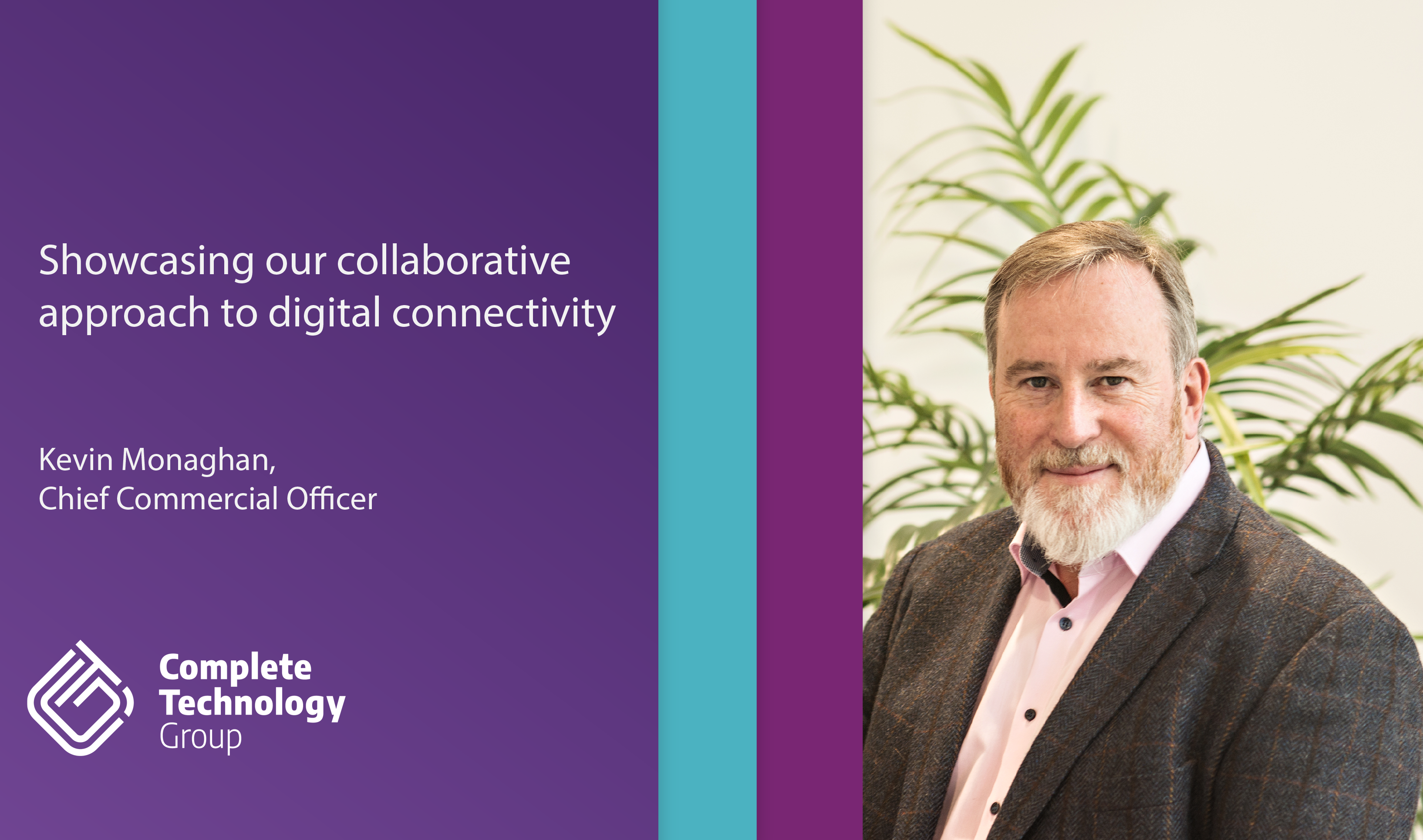 Showcasing our collaborative approach to digital connectivity
Economic growth remains a top priority for the government, with future telecommunications identified as one of five critical technologies enabling growth in its recently published Science and Technology Framework. In line with this vision, we were delighted to recently host representatives from the Department for Science, Innovation, and Technology (DSIT) at a residential fibre installation site in London.
We talked to Jesam Eyong, Head of Public Sector Engagement and Andras Sata, Senior Policy Advisor, Digital Infrastructure, about how we're facilitating fibre roll-out conversations between landlords and telecoms operators to support the ambitions of Project Gigabit, and putting safety at the heart of those conversations.
During the site visit, we showcased two multi-dwelling units – known as MDUs – where CTG is playing a pivotal role in planning and building the digital infrastructure to enable fibre for residents.
MDUs are notoriously difficult to access, expensive to build and every MDU is different, so we  help landlords devise an appropriate digital infrastructure solution that is viable for the building and meets resident need.
On this occasion, the landlord's installation of choice was Complete Fibre – a single, future-proofed fibre network that gives access to four internet service providers (ISPs) through a plug and play solution. The infrastructure was in the process of being tested when Jesam and Andras visited.
Once installed, CTG will independently audit the installation, ensuring safety and compliance, to keep residents safe. We're fully committed to the Golden Thread principles and our plans and audits serve as digital asset records, empowering landlords to maintain compliance both during and after the installation process.
Our expertise in the fibre market and relationships with landlords and telecoms companies means we understand the challenges for each sector; we manage wayleaves, facilitate access to buildings and support strategic goals for each party. We can minimise disruption and drive digital inclusion for residents.
In today's rapidly evolving digital landscape, it's essential for all stakeholders to collaborate and embrace innovative solutions. By working together effectively, we can tackle these challenges head-on, ultimately benefiting everyone involved.
Recent posts
Complete Technology Group (CTG) is the first telecoms specialist to be awarded the Certificate of Commitment and Progress for [...]

VIVID, a leading provider of affordable homes and support services in the south of England, has selected Complete Technology [...]