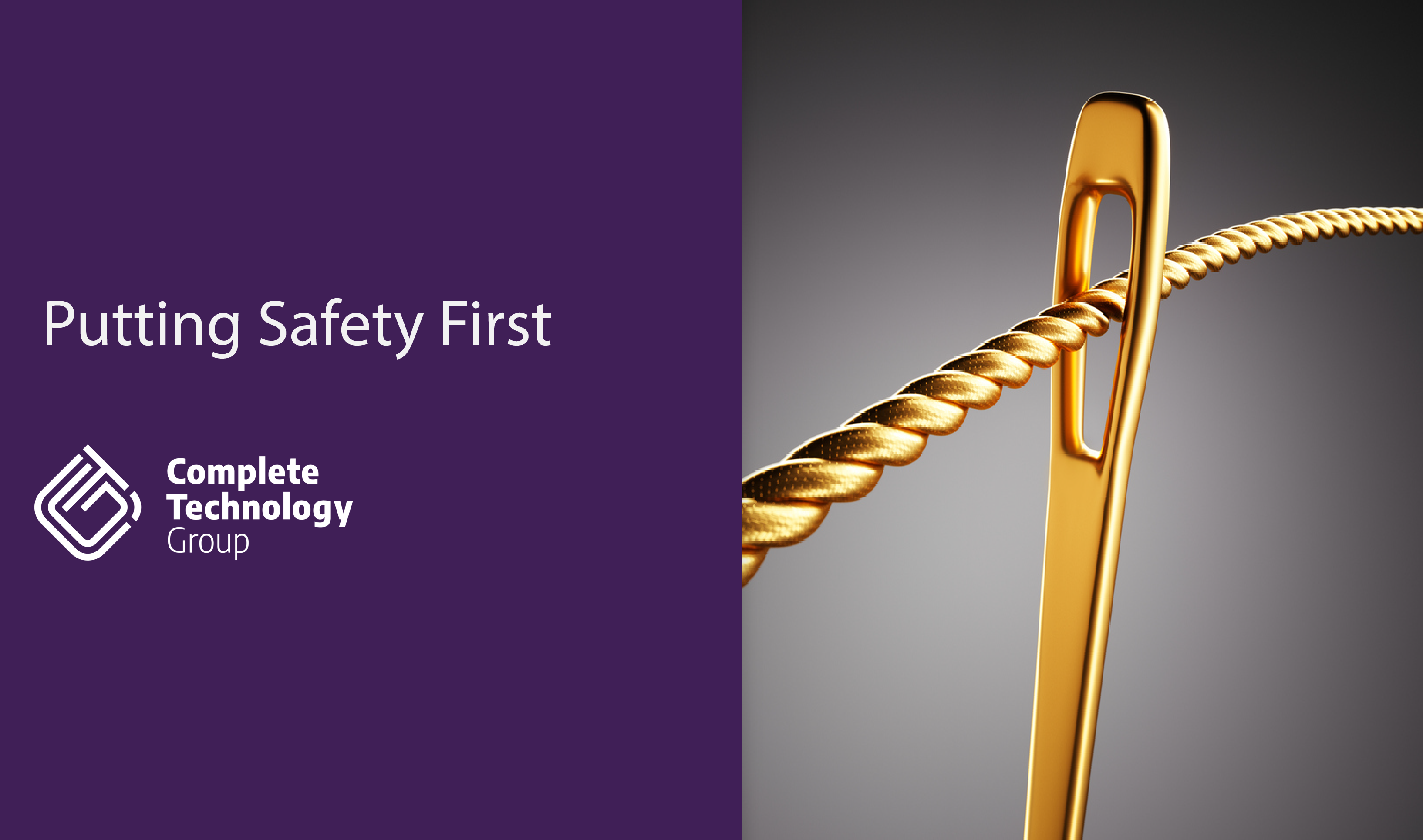 Putting safety first: Three Complete Technology Group employees gain IOSH qualifications
Safety is paramount. It's a phrase used frequently in business, but without meaningful processes, structures, standards and, most importantly, people's buy-in, it can often amount to little.
At Complete Technology Group (CTG), health and safety is ingrained into everything that we do – what we do, why we do it, and how we do it.
Indeed, CTG was born out of necessity. Landlords and housing associations require support as they look to juggle a plethora of day-to-day challenges, such as dampness and mould, the energy crisis, and post-Grenfell building safety.
In addition, with the UK race to lay fibre networks well underway, landlords also have to manage access to their buildings and large-scale building disruption required to install fibre. The nature of this work can pose structural and fire safety risks to buildings. This is particularly true where blocks of flats – or multi-dwelling units (MDUs) – are concerned.
CTG is here to address these challenges. We help landlords manage the digitalisation of their buildings, mapping their entire building portfolio to identify where fibre is already present and where opportunities lie for future fibre adoption or alternative provision. All whilst maintaining the building's safety and integrity.
From this, we can help landlords develop fibre rollout strategies for their portfolio, advising them on which buildings to prioritise and briefing them on the solutions available at each of their MDUs. It is a full end-to-end service that safely and efficiently ensures the full-fibre rollout does not leave MDUs behind or compromise their safety.
How do we put safety first?
Our services, which are free of charge to the landlord or housing association, are not just a matter of optimising digital infrastructure strategies and route planning for fibre installation. Crucially, CTG audits every project to ensure a safe and high-quality installation. This is different to the 'norm' in our industry. By auditing every one of our projects, we provide that peace of mind and assurance. Our approach supports the Golden Thread principles from start to finish, so everyone has confidence in the compliance process.
But we are not content with following best practices from the industry. We are pushing the dial; our Fire Safety Strategy acts as an official guide for both CTG employees and landlords, detailing CTG's approach to fire safety within MDUs, as well as documenting where accountability lies at different stages of an installation, and how the future management of fire safety will be handled within landlords' premises.
Training and qualifications
Having clear, transparent and documented processes in place, that put safety first, is essential. So too is the training, knowledge and competence of the people executing these processes.
That is why we are delighted to share the news that three members of the CTG audit team recently completed the Institution of Occupational Safety & Health's 'Managing Safely' qualification.
John Rudge, Richard Westlake and Steve Bullock completed the training in June. The course increased their knowledge of health and safety guidelines and related legislation; improved their ability to identify common workplace hazards; and further enhanced their competence so they can reduce risk by recommending a risk control methodology. The audit team are experienced in the fibre industry, and continue to have the best training available to ensure quality and robust audits.
The qualifications reaffirm CTG's position as a leader in building safety. It will ensure our clients get the best possible service and advice. This will allow us to continue on our mission to work with landlords and fibre operators to deliver digital connectivity that's safe, high quality, compliant and futureproof.
Recent posts
Safety is paramount. It's a phrase used frequently in business, but without meaningful processes, structures, standards and, most importantly, [...]

Complete Technology Group (CTG), the digital infrastructure specialists, has been selected by Curo, one of the largest housing associations [...]