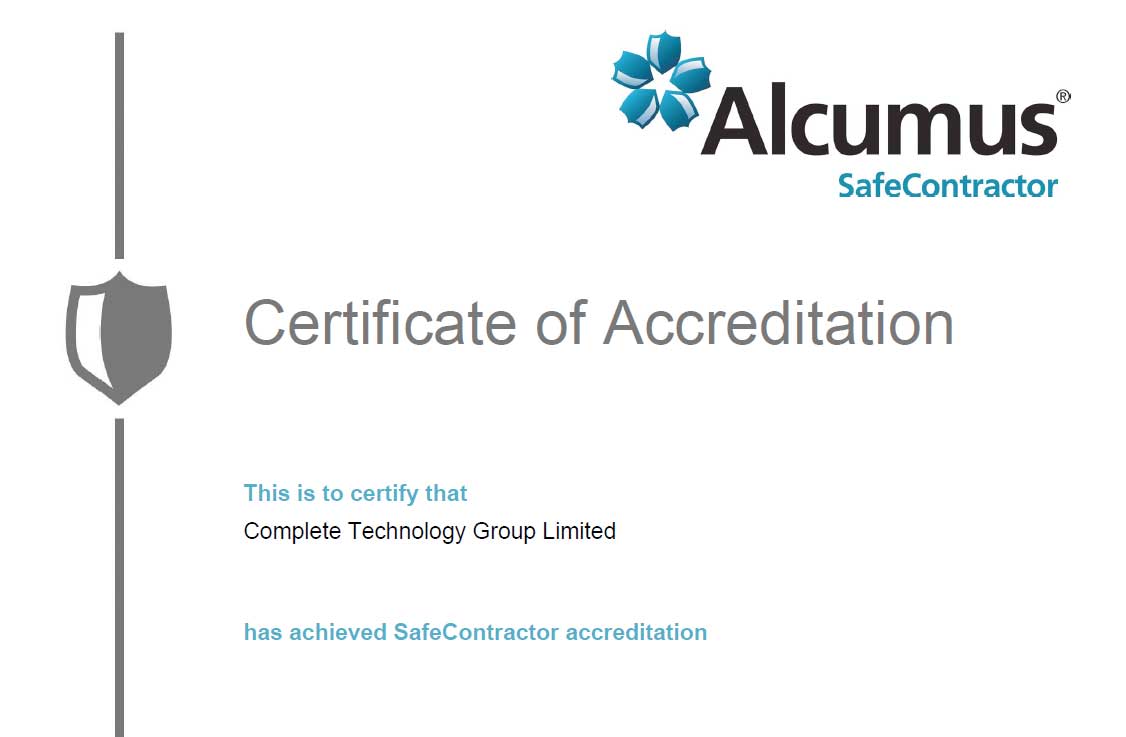 CTG achieves SafeContractor accreditation
We are delighted to announce that we achieved SafeContractor accreditation for our consultancy and project management services in July.
Andy Wells, CTG's Chief Operation Officer, said "This is further evidence of the importance we place on accreditation as an organisation and I commended the team for their efforts in achieving this."
SafeContractor delivers a tailored health and safety accreditation which allows contractors, such as CTG, to showcase our capabilities to potential customers, helping demonstrate commitment to best practice beyond health and safety.
This accreditation was awarded after an assessment of our health and safety documentation was compared against the SafeContractor Charter Standards, which set out the standards required for accreditation.
Recent posts
Complete Technology Group (CTG) is the first telecoms specialist to be awarded the Certificate of Commitment and Progress for [...]

VIVID, a leading provider of affordable homes and support services in the south of England, has selected Complete Technology [...]